FMB preview for Christmas week! Happy Holidays!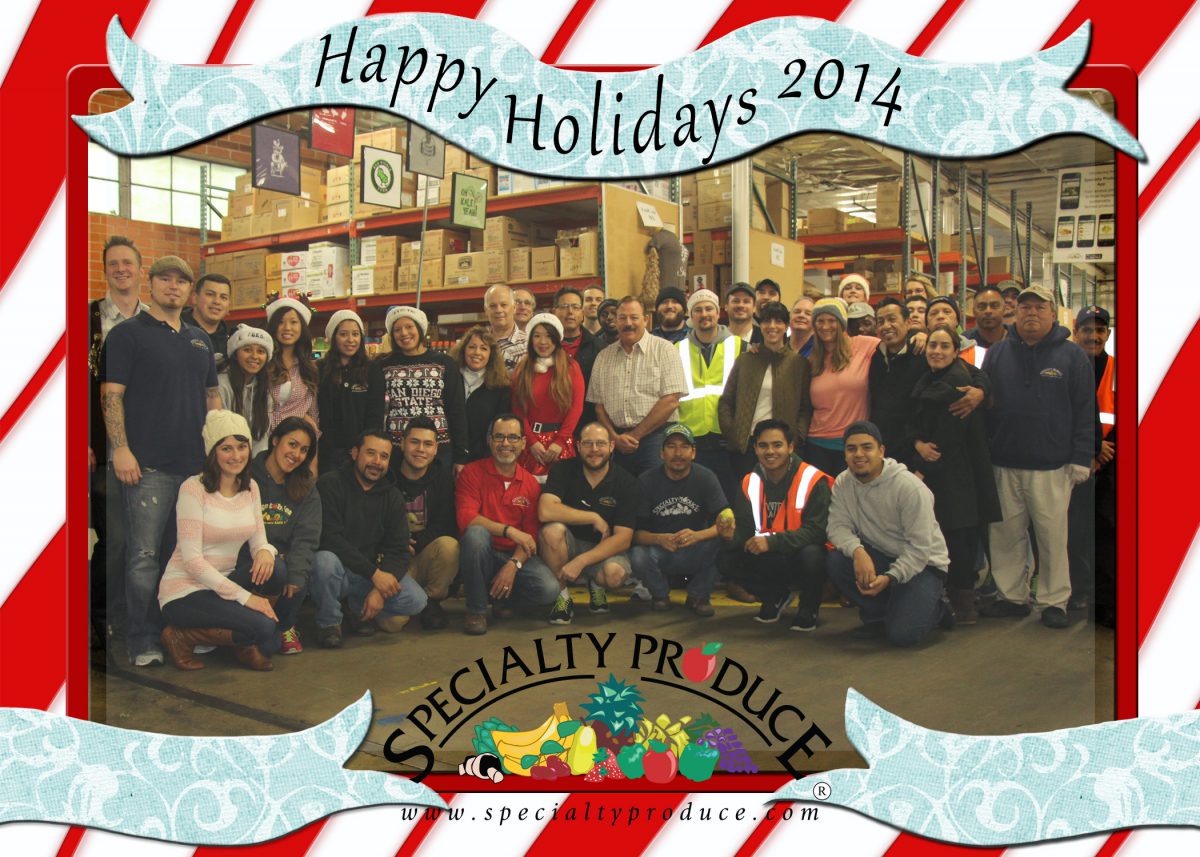 We here at Specialty Produce want to wish you all a happy and HEALTHY holiday season. We will be doing FMB boxes next week and will even have pickups available on Wednesday Dec 24th from 8-5pm as well as Dec 26th 8-6pm and Saturday the 27th 8-5pm. As a special holiday treat we are revealing what will be in the box so you can plan your menu….
1# Tangerines
1 Bunch White Turnips (baby)
1 ea Yellow Onion
1 ea Garlic
1 Bunch Gold Beets
1# Amarosa Fingerling Potatoes (pink on inside that hold their color when cooked)
1 Head Red Butter Lettuce
1 ea Carnival Winter Squash
1# Asian Pears
1 Bunch Rainbow Chard
1 Bunch of mixed "braising" greens (kales)
Need a last minute gift?? How about one of our numerous add-ons or restaurant gift cards? Perfect for all the foodies in your life. Click the image below to go to our Farmers' Market ordering page.

Thanks for all your support this year,
The FMB team

Happy Holidays everyone!!!