Farmers' Market Bag 10-6-10 #spFMB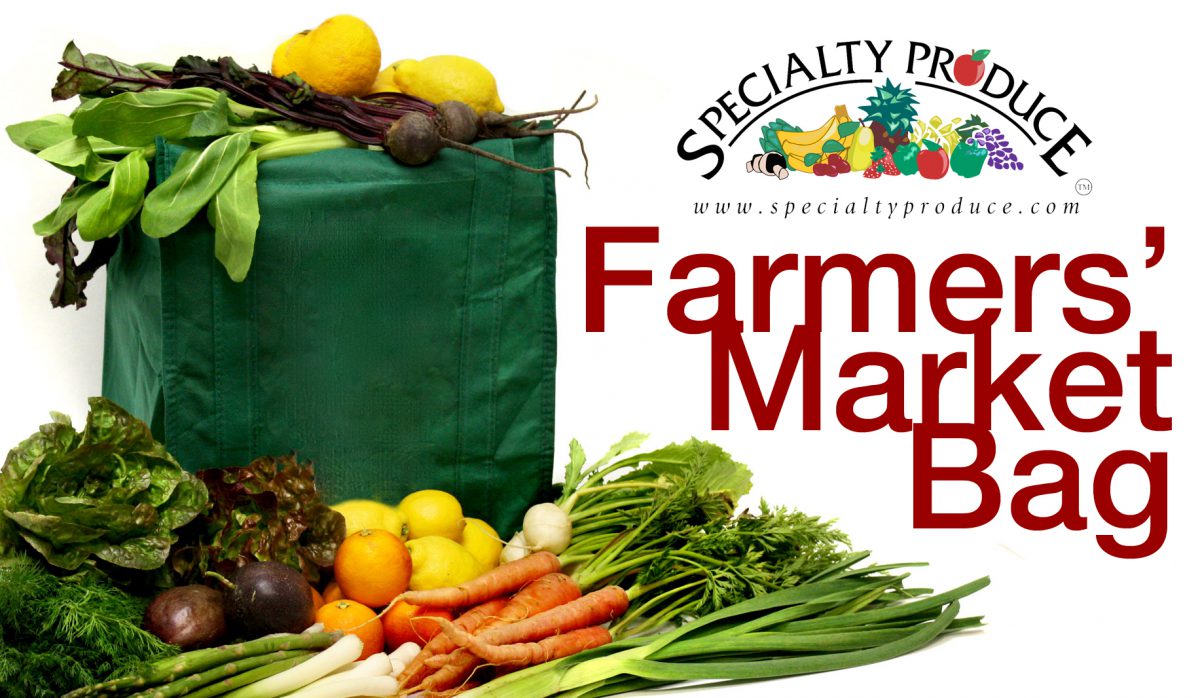 YouTube video:

Rosemary, Dill & Leeks – Rutiz Farms
Meyer Lemons – Garcia Organics
Baby Purple Artichokes – Life's a Choke Farm
Persian Cucumbers – Beylik Farms
Red Oak Lettuce & Padron Chile – Coleman Family Farms
O'Henry Peaches – Reiger Family Farms
Gold Delicious Apples – Penryn Orchards
Blue Lake Beans – Gloria Tamai
Enjoy your bag this week!!! Post your photos on Twitter with the hashtag #spFMB or share them with the FMB community on our facebook page http://facebook.com/specialtyproduce!
If you haven't joined yet, you can order a bag for next week on our FMB page! Be sure and click the links to the product pages, or search our website for similar ones with recipes attached! Enjoy & share what you made with the FMB community on our FB page!