Farmers' Market Bag 10-10-12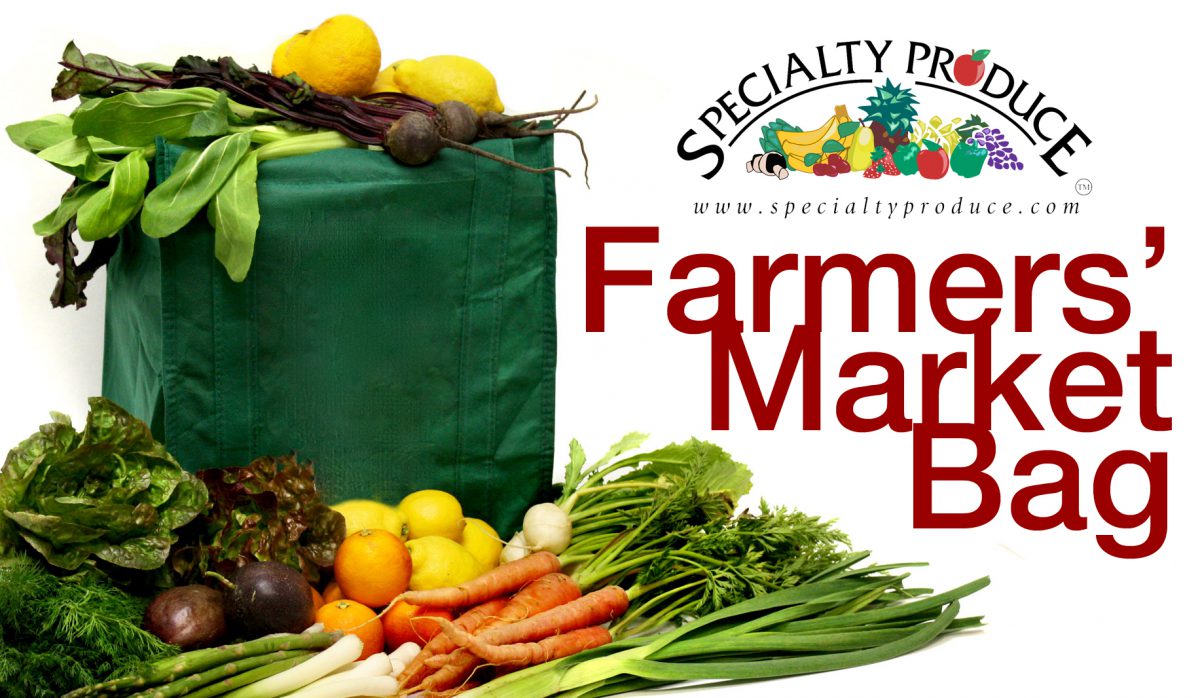 Blue Lake Beans – Gloria Tamai
Red Beets & Striped Beets – Weiser Farms
Red Chard – Be Wise Ranch
Leeks & Jicama – Rutiz Family Farms
Vulcan Lettuce OR Sierra Lettuce – Coleman Family Farms
WeeMee Pumpkin & Pippin Apples – Storum Orchard
Red Crimson Grapes – Smit Orchards
Organic Juicing Bag:
Julian Jonathan Apples – Raven Hill Orchard
Oro Blanco Grapefruit & Valencia Oranges – Polito Farms
Bearss Limes – Beck Grove
Golden Russet Bosc Pear – Frog Hollow Farms

Click here to Watch Video on YouTube
Catalina Offshore catch of the week: Swordfish

click the links above & search for products on our website with recipes attached
Below are some great recipes courtesy of Diane Phillips (Cucina Divina) & Mischa's Cafe & Juice Bar (located just down the street from us!) for you to try out with the produce from your bag. Let us know on our Facebook Page or through twitter if you tried any of them!
Swiss Chard with Meyer lemon, Orange, Garlic and Parmigiano Gremolata
Serves 6 to 8
Gremolata
Shredded zest of 1 large Meyer lemon
Grated zest of 1 navel orange
1/2 cup tightly packed Italian parsley leaves
3 large cloves garlic, peeled
1/2 teaspoon salt
1/4 teaspoons freshly ground black pepper
1/2 cup freshly grated Parmigiano Reggiano cheese
1. In the food processor, mince the zests, parsley, garlic, salt and pepper.
2. Stir half the mixture into the cooking broccoli (see step 3 below)
3. Add the cheese to the remaining mixture, and process again. Toss the finished beans with the cheese mixture.
4. Gremolata can be refrigerated for up to 3 days.
Red Swiss Chard
1/4 cup extra virgin olive oil
1 pound Red Swiss chard, cut into 1-inch pieces, including the stems
Salt and freshly ground black pepper
1/2 cup chicken or vegetable broth
1. Lightly film the bottom of a 12-inch skillet with the oil. Heat over medium high heat, and add the chard, and sprinklings of salt and pepper, and sauté for 2 minutes, tossing to coat the chard.
2. Add the broth, cover and turn the heat to medium low. Cook for 4 to 6 minutes, until the chard is tender.
3. Stir the lemon gremolata mixture into the cooked chard.
4. Drain off any cooking liquid, and turn the chard into a serving bowl. Sprinkle the cheese mixture over the chard and serve.
Lettuce Salad with Roasted Acorn Squash, Crumbled Goat Cheese and Warm Bacon Vinaigrette
Serves 8
1 large acorn squash, quartered, and seeded
3 tablespoons olive oil
1 teaspoon salt
1/2 teaspoon freshly ground black pepper
1. Preheat the oven to 400 degrees, and line a baking sheet with aluminum foil, parchment or a silicone baking liner.
2. Drizzle the oil, salt, and pepper over the inside of the squash, and bake for 40 minutes until the squash is tender.
3. Remove from the oven and allow to cool.
4. At this point, the squash can be kept at room temperature for about 6 hours.
5. When the squash is slightly cooled, remove the skin, and cut the squash into 1/-2 inch dice.
Assembly
4 heads lettuce, washed and spun dry in the salad spinner
Diced acorn squash (above)
6 ounces crumbled Goat cheese
1. Arrange the lettuce on 8 salad plates.
2. Divide the squash between the salad plates (depending on the squash you may have more than you need—6 to 8 pieces is a good number)
3. Top the squash with some of the goat cheese.
4. When ready to serve, drizzle the salads with the warm dressing.
Warm Bacon Vinaigrette
Makes about 1 cup
6 strips bacon, cut into 1/2-inch dice
2 medium shallots, finely chopped
3 tablespoons brown sugar
2 tablespoons Dijon mustard
2 tablespoons rice vinegar vinegar
2 shakes Tabasco
In a small skillet, cook the bacon until crisps, add the shallots, and sauté for 3 to 4 minutes until the shallots are softened. Add the sugar and mustard, and stir until the sugar is melted. Add the vinegar and bring to a boil. Remove from the heat, add the Tabasco, and drizzle over the salads while still warm.
FMB JUICING RECIPES
Super Vitamin C
½ Oro Blanco grapefruit
1ea Valencia orange
Squeeze of Lime
1/4c sparkling water
Apple Zing
1ea Julian Jonathan apple
½ Oro Blanco grapefruit
squeeze of lime
Pear Perfect
1ea Oro Blanco grapefruit
1ea Golden Russet Bosc pear
½ lime
Post your photos on Twitter with the hashtag #spFMB or share them with the FMB community on our facebook page http://facebook.com/specialtyproduce!
If you haven't joined yet, you can order a bag for next week on our FMB page!