Farmers' Market Bag 10-17-12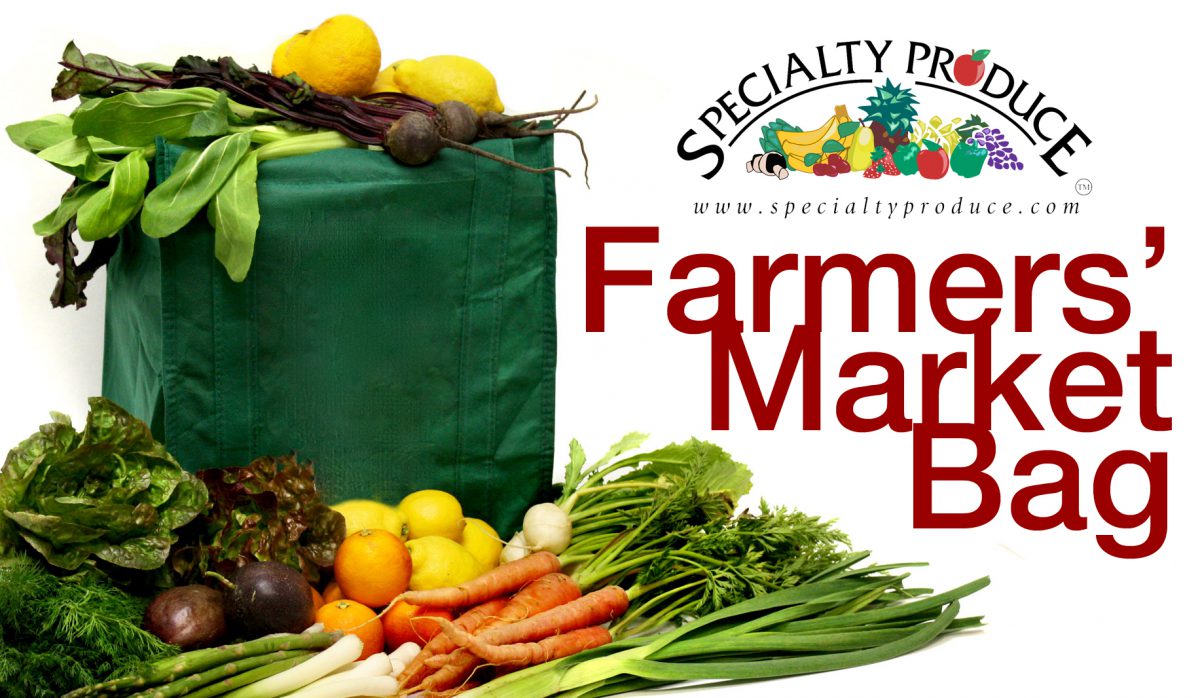 Fuji Apples – Smit Orchards
Large Mixed Carrots & Purple B Potatoes – Weiser Farms
Wild Surrey Arugula – Rutiz Farms
Pomegranates – Rancho Del Sol
Spinach – Gloria Tamai Farms
Butternut Squash – McGrath Family Farms
Black Kale – Jaime Farms
Organic Juicing Bag:
Spinach & Gold Beets – Gloria Tamai Farms
Carrots – Rutiz Farms
Golden Delicious Apples – Penryn Orchards
Mint – Windrose Farms

Click here to Watch Video on YouTube
Catalina Offshore catch of the week: Swordfish

click the links above & search for products on our website with recipes attached
Below are some great recipes courtesy of Diane Phillips (Cucina Divina) & Mischa's Cafe & Juice Bar (located just down the street from us!) for you to try out with the produce from your bag. Let us know on our Facebook Page or through twitter if you tried any of them!
Specialty Produce Recipe Suggestions
Silky Butternut Squash Soup
Serves 8
4 tablespoons unsalted butter
One medium sweet yellow onion, finely chopped
One medium apple, finely chopped
1 teaspoon finely chopped thyme
6 to 7 cups butternut squash, peeled, and cut into 1-inch chunks (about 2 pounds)
8 cups of chicken broth
1/2 cup heavy cream
salt and pepper to taste
1. In a 5-quart saucepan, melt the butter, and saute the onion, apple and thyme for 3 minutes, to soften the onion.
2. Add the squash and toss to coat with the butter.
3. Add the broth, cover, and simmer for 30 to 45 minutes until the squash is tender. cook's note: if you have a pressure cooker, cook at high pressure for 5 minutes, release the pressure naturally, and proceed.
4. Puree the soup with an immersion blender, and add the cream.
5. Taste for seasoning. Add salt and pepper.
Roasted Baby Golden Beets with Pomegranate Vinaigrette
Serves 4
One bunch baby golden beets
Preheat the oven to 400 degrees and line a baking sheet with a silicone baking liner, parchment or foil To roast the beets, scrub them, cut off the tops and lay them on the baking sheet. Bake for 15 to 20 minutes, for tiny beets, 25 to 35 for 1 1/2 to 2-inch beets, and 55 to 65 minutes for larger beets. Cool completely, and peel—it's a lot easier to peel them after they are roasted.
Pomegranate Vinaigrette
Makes about 2 cups
1/2 cup Pomegranate juice
1/4 cup white wine vinegar
2 teaspoons sugar
1 medium shallot, finely chopped
1 cup canola oil
1 teaspoon salt
2 drops Tabasco
1. In a large bowl, whisk together the ingredients, until blended.
2. The dressing will keep refrigerated for up to 4 days.
FMB JUICING RECIPES
Apple Lemonade
3ea Golden Delicious Apples
1ea Meyer Lemon
1/2bu mint
Fall Refresher
1/4bu Gold Beets with greens
1/2bu Orange Bunch carrots
1/2bu Bunched Spinach
Sweet Fall
1/4bu Gold Beets with greens
1/2bu Orange Bunch carrots
2ea Golden Delicious apples
Post your photos on Twitter with the hashtag #spFMB or share them with the FMB community on our facebook page http://facebook.com/specialtyproduce!
If you haven't joined yet, you can order a bag for next week on our FMB page!