Farmers' Market Bag 10-31-12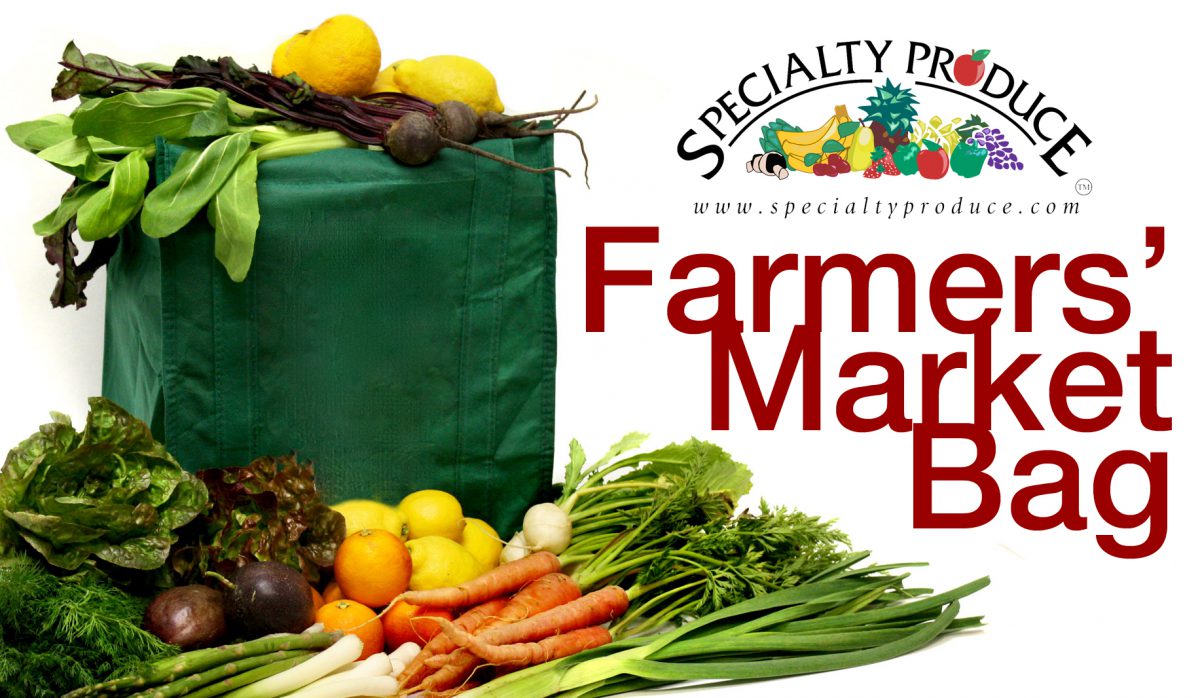 Green Romano Beans – Rutiz Farms
Valencia Oranges & Avocados – Stehly Organic Farm
Baby Bok Choy – Yasutomi Farms
Green Onions – Jaime Farms
Golden Russet Bosc Pears – Frog Hollow Farms
Grape Tomatoes – Be Wise Ranch
Sugar Pie Pumpkin – Tutti Frutti
Organic Juicing Bag:
Golden Grimes Apple – Heirloom Orchards
Butternut Squash – Tutti Frutti Farms
Golden Russet Bosc Pears – Frog Hollow Farms
Valencia Oranges – Stehly Farms
Ginger – Earthbound Farms

Click here to Watch Video on YouTube
Catalina Offshore catch of the week: Shrimp

click the links above & search for products on our website with recipes attached
Below are some great recipes courtesy of Diane Phillips (Cucina Divina) & Mischa's Cafe & Juice Bar (located just down the street from us!) for you to try out with the produce from your bag. Let us know on our Facebook Page or through twitter if you tried any of them!
Specialty Produce Recipe Suggestions
courtesy of Diane Phillips (Cucina Divina)
Italian Romano Beans Toscano
Serves 6
1/2 cup extra virgin olive oil
1/2 cup minced celery
1/2 cup minced carrot
1 cup minced red onion
1 clove garlic, crushed
2 sprigs fresh rosemary
1 teaspoon tomato paste
1 cup plum tomatoes, with their juices (San Marzano)
Salt and freshly ground black pepper
1 1/2 pounds Romano beans (flat green beans), ends trimmed , cut into 1-inch lengths
1/2 to 1 cup chicken or vegetable broth
1. Heat oil in a deep skillet or a shallow three-quart saucepan.
2. Add celery, carrot, and onion and cook over medium heat, stirring occasionally, until the vegetables begin to soften and turn translucent, about 12 minutes.
3. Add garlic and rosemary and cook until fragrant, a few minutes. Stir in tomato paste and tomatoes. Bring to a simmer. Season with salt and pepper. Simmer until mixture is well combined, about 5 minutes.
4. Add beans and 1/2 cup chicken or vegetable broth. Bring to a simmer.
5. Baste beans, season with salt, reduce heat to low.
6. Cook gently, partly covered, turning beans in sauce from time to time, until beans are very tender, about 40 minutes.
Add more broth if needed. Adjust seasoning with salt or pepper and serve hot or at room temperature.
Farfalle with Pumpkin and Italian Sausage
Serves 6
To prove that pumpkin isn't just for pie, try this amazing pasta dish and wow your family!
For the Pumpkin:
One 3 pound sugar pie pumpkin cut into quarters
To prepare the pumpkin for roasting, preheat the oven to 375 degrees, and arrange the pumpkin on a baking sheet, cover with foil, and bake for 1 hour. Uncover and bake another 20 minutes, or until the pumpkin is still firm, but soft in the center. Cool the pumpkin until you can handle it and remove the seeds, (it's easier to remove them once it's cooked) and separate the flesh from the skin. Chop the flesh coarsely, and set aside. (the cooking times will vary depending on how large your pumpkin is) The pumpkin will keep frozen in air tight containers for up to 3 months.
For the Sauce
2 tablespoons extra virgin olive oil
1 pound sweet Italian sausage, removed from its casing
1/2 cup sweet yellow onion, finely chopped
6 sage leaves, finely chopped
2 cups coarsely chopped cooked pumpkin (see above)
salt and pepper
1/2 teaspoon freshly grated nutmeg
1 pound farfalle pasta, cooked 3 minutes short of al dente, saving a bit of the pasta water if needed
1/2 to 3/4 cup freshly grated Parmigiano Reggiano cheese
In a large skillet, heat the oil, and saute the sausage breaking it up, cooking it until it is no longer pink. Drain off all but 2 tablespoons of fat, and add the onion, sage, and reserved pumpkin, sauteing until the onion is softened. Season with salt and pepper, and stir in the nutmeg. When the pasta is cooked, add it to the skillet, keeping the heat at medium, and toss in the sauce, add some of the reserved pasta water if the sauce appears to be dry. You will want to cook the pasta in the sauce, so that it absorbs the flavors in the pan. Add 1/2 of the cheese and toss again. Serve the pasta in bowls sprinkled with the remaining cheese.
FMB JUICING RECIPES
courtesy of Mischa's Cafe & Juice Bar
Fall Delight
4cups cubed Butternut squash
1ea Golden Grimes apple
Dash of Cinnamon
Pear Ginger Cooler
2cups cubed Butternut Squash
1ea Golden Russet Bosc pear
1 small piece ginger
Fall Fruit Cleanse
1ea Valencia orange
2ea Golden Grimes apples
2ea Golden Russet Bosc pears
Post your photos on Twitter with the hashtag #spFMB or share them with the FMB community on our facebook page http://facebook.com/specialtyproduce!
If you haven't joined yet, you can order a bag for next week on our FMB page!