Farmers' Market Bag 11-14-12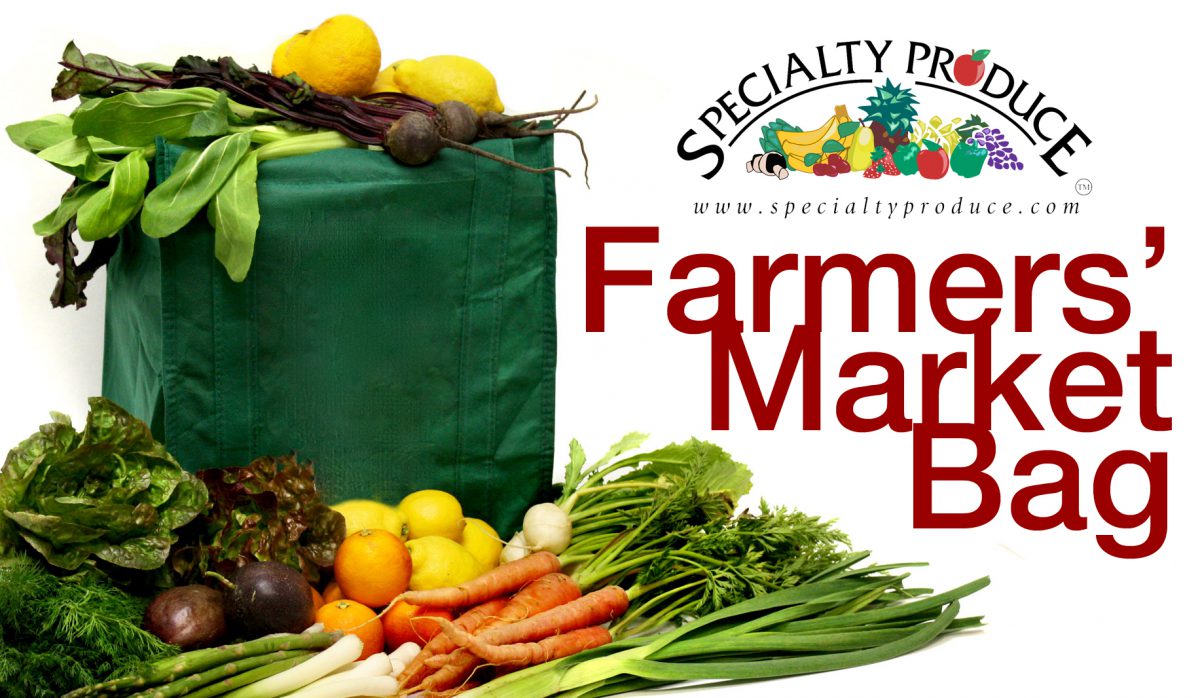 Blue Lake Beans – Gloria Tamai Farms
Leeks – Rutiz Farms
Fuyu Persimmons – Beck Groves
Icicle Radish OR Easter Egg Radish OR White Belly Radish – Jaime Farms
Acorn Squash – Tutti Frutti Farms
Carnival Squash & Pomegranate & Medjool Dates – Wynola Flats
Lettuce – Coleman Farms
Rosemary – Windrose Farm
Organic Juicing Bag:
Italian Parsley & Carrots – Rutiz Farms
Green Dragon Apples – Dragon Berry Produce
Dinosaur Kale – Windrose Farms
Beets – Gloria Tamai Farms
Celery – Tutti Frutti

Click here to Watch Video on YouTube
Catalina Offshore catch of the week: U-15 Shrimp

click the links above & search for products on our website with recipes attached
Below are some great recipes courtesy of Diane Phillips (Cucina Divina) & Mischa's Cafe & Juice Bar (located just down the street from us!) for you to try out with the produce from your bag. Let us know on our Facebook Page or through twitter if you tried any of them!
Specialty Produce Recipe Suggestions
courtesy of Diane Phillips (Cucina Divina)
Oatmeal Date Cookies
Makes 18 to 24
1 cup unsalted butter, softened
1 cup light brown sugar
1 cup granulated sugar
2 eggs
1 teaspoon vanilla extract, or vanilla paste
1 1/2 cups unbleached all-purpose flour
1/2 teaspoon salt
1/2 teaspoon baking powder
1/4 teaspoon ground nutmeg
3 cups rolled oats
1 cup chopped dates
1 cup semi-sweet chocolate chips
1. Preheat the oven to 350 degrees and line two baking sheets with silicone baking liners or parchment paper.
2. In the bowl of an electric mixture cream together the butter and sugars, add the eggs one at a time and beat until the mixture is combined. Add the vanilla, and remaining ingredients, and stir together until blended.
3. Using a portion scoop, shape the mixture into balls, and place 2-inches apart. Bake for 15 minutes, rotating the cookies at the half way point. The cookies should be golden brown with the edges a bit darker. Bake a few minutes longer if they are not set in the center. Remove from the oven, allow to cool for 5 minutes, then transfer to cooling racks. Cookies will keep for up to 5 days in an airtight container, or will keep frozen for up to 2 months.
These are awesome for ice cream sandwiches!
Braised Green beans, tomatoes, feta and mint
Serves 6
Bright red tomatoes and garlicky green beans combine in your slow cooker to make a side dish that is terrific to serve alongside grilled meats, or seafood.
2 tablespoons (30 ml) extra virgin olive oil
6 garlic cloves, minced
2 medium shallots, finely chopped
1/2 teaspoon (2.3 g) dried oregano
One 28 to 32-ounce (800 to 910 g) can chopped tomatoes and their juice
1 cup (240 ml) chicken or vegetable broth
1 1/2 pounds (.68 kg) green beans, tips removed, and cut into 1-inch pieces
3 tablespoons (43 g) finely sliced mint leaves
Salt and pepper
1 cup (228 g) crumbled feta cheese (for garnish)
1. In a large skillet, heat the oil over medium high heat and sauté the garlic, and shallots for 3 minutes until the shallots are softened.
2. Add the oregano and tomatoes, and stir to combine.
3. Transfer the mixture to the insert of a 5 to 7-quart slow cooker. Stir in the broth and green beans.
4. Cover and cook on high for 2 hours, or on low for 4 hours.
5. Season the beans with the mint, salt and pepper, and garnish with the feta cheese. Serve hot, or at room temperature.
6. Mint Savvy: I am not a fan of dried mint, so the oregano will flavor the beans and tomatoes, and the finish of fresh mint leaves gives this dish a bright flavor at the end of the cooking time.
Reprinted with permission The Mediterranean Slow Cooker by Diane Phillips
Fall Salad with Pomegranates and Warm Pear Vinaigrette
Serves 4 to 6
For the Warm Pears and Vinaigrette
2 tablespoons unsalted butter
1/4 cup finely chopped leek using the white and tender green parts
2 firm red pears, cored and sliced into wedges
1/4 cup brown sugar
1/4 cup pear nectar
1 teaspoon Dijon mustard
1 small shallot, finely diced
2 to 3 tablespoons white wine vinegar
1/2 cup grape seed or canola oil
1. In a small sauté pan, heat the grape seed or vegetable oil over medium high heat, add the leek and sauté for 1 minute, swirling the leeks in the pan.
2. Add the pears, and brown sugar, and sauté until the liquid in the pan evaporates, and pears become caramelized. Set aside while making the dressing
3. In a small mixing bowl, whisk together the pear nectar, Dijon mustard, shallot, vinegar, and oil, season with salt and pepper. The dressing can be refrigerated for up to 4 days.
For the Salad
One head grenoblaise lettuce, washed, spun dry and torn into bite sized pieces
Warm Pears and Vinaigrette (see preceding recipe)
4 strips bacon, cooked crisp and crumbled for garnish
In a large salad bowl, toss together the lettuces. Dress with a bit of the vinaigrette, and plate the salad. Garnish with caramelized pears, and crumbled bacon.
Carnival Squash and Yukon Gold Potato Gratin
Serves 8 to 10
2 pounds Yukon Gold potatoes, peeled and thinly sliced (I use the slicing blade of the food processor)
1 Carnival squash, peeled, thinly sliced
2 leeks, cleaned and thinly sliced using some of the tender green part
1 cup heavy cream
1 2/3 cups whole milk
1 1/2 teaspoons salt
1/2 teaspoon freshly ground black pepper
4 shakes of Tabasco sauce
2 tablespoons unsalted butter or olive oil
2 cups shredded Gruyère cheese
1/2 cup freshly grated Parmesan cheese
1. Put the potatoes, squash and leeks in a 12-inch sauté pan, add the cream, milk, salt, pepper, and Tabasco and bring to a boil. Reduce the heat to medium and simmer just until the potatoes are tender, 6 to 8 minutes; they should not be cooked through and should still hold their shape.
2. Coat a 13 x 9-inch baking dish with butter or oil or non-stick cooking spray.
3. Transfer half the potato mixture to the baking dish along with some of the sauce, and sprinkle with half the Gruyère.
4. Cover with the remaining potatoes and sauce and sprinkle with the remaining Gruyère and the Parmesan.
5. Do-Ahead: At this point, you can cover and refrigerate overnight. Bring to room temperature before continuing.
6. Preheat the oven to 375°F. Bake the potatoes, covered with aluminum foil, for 20 minutes, and then remove the foil and bake until the potatoes are tender and the cheese is golden brown, another 10 to 15 minutes. Let rest for 10 to 15 minutes before serving.
FMB JUICING RECIPES
courtesy of Mischa's Cafe & Juice Bar
Recipe #1
3ea Green Dragon apples
1bu Black kale
Recipe #2
1bu beets
3ea carrots
1ea Green Dragon apples
2 stalks celery
Recipe #3
1ea Green Dragon apples
4ea carrots
1/2bu parsley
Post your photos on Twitter with the hashtag #spFMB or share them with the FMB community on our facebook page http://facebook.com/specialtyproduce!
If you haven't joined yet, you can order a bag for next week on our FMB page!