Farmers' Market Box 1-30-13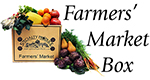 Cauliflower – Life's a Choke
Arugula – Coastal Organics
Sugar Snap Peas – Tutti Frutti Farms
Paige Tangerines – Garcia Organics
Navel Oranges – Lodge Ranch Enterprises
Bacon Avocados – Boyce Family Farms
Butternut Squash – Tutti Frutti Farms
Rutabaga – Lakeside Organics
Turnips – Lakeside Organics
Organic Juicing Bag:
Celery – Jaime Farms
Black Kale – Coleman Family Farms
Bearss Limes – Polito Farms
White Carrots – Tutti Frutti Farms
Red Bunch Beets – Coastal Organics
Navel Oranges – Lodge Ranch Enterprises

Click here to Watch Video on YouTube
Catalina Offshore catch of the week: Fluke

click the links above & search for products on our website with recipes attached
Below are some great recipes courtesy of Diane Phillips (Cucina Divina) & Mischa's Cafe & Juice Bar (located just down the street from us!) for you to try out with the produce from your bag. Let us know on our Facebook Page or through twitter if you tried any of them!
FMB JUICE RECIPES
Juice 1
4 oranges peeled
3 red beets
ice cubes as needed
Juice 2
3 carrots
1 red beet
2 stalks celery
1/2 lime
Juice 3
4 stalks celery
3 carrots
Specialty Produce Recipe Suggestions
courtesy of Diane Phillips (Cucina Divina)
Arugula Pesto
Makes 1 1/2 to 2 cups
1 cup packed arugula leaves
1 cup walnuts
2 garlic cloves
1/2 cup grated Parmigiano Reggiano cheese
1 tablespoon capers in brine, drained
1/2 to 2/3 cup extra virgin olive oil
Salt and pepper to taste
1. In a food processor or blender, combine all the ingredients except the oil, pulsing to break up the nuts, and parsley.
2. With the machine running at 1/2 cup of the oil, and add more if needed. This should be a paste, not a runny pesto. Season with salt and pepper if needed.
3. Remove from the machine and pour into an airtight container, spooning 1 to 2 tablespoons of the oil over the top of the pesto, to preserve its green color.
4. Refrigerate for up to 1 week, freeze for up to 3 months.
5. Cooks' Note: The pesto is terrific on baguette slices, or tossed into pasta, or pasta salad, or potato salad. It's also delicious as a crust on fish, or chicken, or add a bit more oil to it for a sauce for grilled steak.
Roasted Turnips and Rutabaga with roasted garlic
Serves 4
1 head garlic, peeled and cloves smashed
1 1/2 pounds turnips or rutabagas, peeled and cut into 1-inch pieces
1/4 cup extra virgin olive oil
1 teaspoon dried thyme
Salt
Ground black pepper
Preheat the oven to 400 degrees and line a baking sheet with aluminum foil, or a silicone baking liner. Arrange the garlic, turnips and rutabaga on the baking sheet. Drizzle with the oil, sprinkle with thyme, salt and pepper and toss the vegetables to coat. Roast for 25 to 35 minutes, until the vegetables are tender. Serve with grilled meats, fish or chicken.
Mashed Turnips and Rutabaga with Caramelized Onions
Serves 4 to 6
1 tablespoon unsalted butter
2 tablespoons extra virgin olive oil
1 medium onion, finely chopped
1/2 teaspoon dried thyme
1 1/2 pounds rutabaga, peeled and cut into 1-inch chunks
1 1/2 pounds turnips, peeled and cut into 1-inch chunks
1 teaspoon salt
8 oz. cream cheese, softened
1/2 cup finely shredded Gruyere cheese
1/4 cup finely grated Parmigiano Reggiano cheese
1/4 cup milk (as needed to thin the mash)
Freshly ground black pepper
1. Coat the inside of a 13-by-9-inch baking dish with non-stick cooking spray and preheat the oven to 350 degrees.
2. In a large skillet, melt the butter with the oil and sauté the onion and thyme until it begins to turn translucent, stirring so that the onions don't burn. When the onions begin to turn golden (this may take up to 20 minutes) remove them from the heat and set aside.
3. Put the turnips and rutabaga into a large saucepan, cover with water, and bring to a boil. Add 1 teaspoon salt, and simmer, uncovered for 20 to 25 minutes until the vegetables are very soft.
4. Drain the turnips and rutabaga, and place in the large bowl of an electric mixer.
5. Add the cream cheese, reserved onions, 1/4 cup of the Gruyere and 2 tablespoons of the Parmigiano.
6. Beat on low speed, to combine the ingredients and make a semi-smooth puree. Taste for seasoning and add salt or pepper if necessary.
7. Add milk if the mash appears to be dry.
8. Transfer the mixture to the prepared baking dish, and sprinkle with the remaining cheese.
9. Bake for 30 to 35 minutes until the top is golden brown and the cheese is bubbling.
Do-Ahead: Prepare through step 8, cool, cover and refrigerate for up to 2 days. Allow the mash to come to room temperature and bake as directed.
Substitute Yukon Gold Potatoes for the turnips or rutabaga for another delicious way to use these vegetables.
Sweet Pea Risotto
English peas are a treat, and a simple risotto makes them a home run!
Serves 4
3 tablespoons unsalted butter
1 tablespoon extra-virgin olive oil
1 medium shallot, finely chopped
2 cups Carnaroli or Arborio rice
1/2 cup dry white wine (Sauvignon Blanc or Pinot Grigio)
4 cups chicken or vegetable broth kept at a simmer on the stove
2 cups shelled English peas
3/4 cup freshly grated Parmigiano Reggiano cheese
Salt and pepper
1. In a 3-quart saucepan, melt 1 tablespoon of the butter in the oil, and sauté the shallot for 2 to 3 minutes until softened.
2. Add the rice, and cook stirring for 1 minute to toast the rice.
3. Add the wine, and bring to a boil, cooking until the wine is reduced to about 3 tablespoons.
4. Add one cup of the broth, and stir over medium high heat until the broth is absorbed.
5. Add another cup of broth and continue to cook.
6. Add the peas and another cup of broth and stir until the broth is almost absorbed.
7. Add the remaining cup of broth, and cook until the broth is almost absorbed.
8. Remove the risotto from the heat, stir in the remaining butter, 1/2 cup of the cheese, and taste for seasoning. Adjust seasoning with salt and pepper to taste.
9. Serve the risotto in shallow soup bowls, garnished with the remaining Parmigiano Reggiano cheese.
Orange Upside Down Cake
Serves 10
1/2 cup unsalted butter
3/4 cups firmly packed light brown sugar
2 Navel oranges, peel and pith removed, and sliced 1/4-inch thick
1. Coat the interior of a 10-inch cake pan with non-stick cooking spray and set aside.
2. Melt the butter in a small saucepan on medium heat, then add the brown sugar and stir for a few minutes until the brown sugar is completely combined and melted.
3. Pour the butter/brown sugar mixture over the bottom of the cake pan, and arrange the orange slices on the sugar syrup. Set aside while making the cake batter.
For the Cake
1 1/2 cups all-purpose flour
1/4 teaspoon baking soda
1/4 teaspoon salt
1/2 cup unsalted butter, softened to room temperature
1 1/3 cups sugar
1/2 teaspoon vanilla paste or vanilla extract
1 1/2 teaspoons grated orange zest
1/2 teaspoon orange oil (optional) Note: orange oil is like liquid zest—use one or the other
2 large eggs, at room temperature
2/3 cup sour cream
1/4 cup fresh orange juice
2 cups heavy cream, whipped stiffly for garnish
1. Preheat the oven to 350 degrees.
2. In the bowl of an electric mixer, cream the butter and sugar until they are light and fluffy. Add the vanilla, orange zest and oil, if using.
3. Add the eggs one at a time, mixing well after each addition, scraping down the sides of the bowl.
4. Mix the sour cream and orange juice together, add with the flour, baking soda and salt, and beat until the mixture comes together and is smooth.
5. Transfer the batter into the prepared pan. Bake for 45 to 55 minutes until a skewer inserted in to the center comes out clean.
6. Transfer the cake pan to a rack and allow to cool for EXACTLY 10 minutes.
7. Turn the cake out onto a serving platter, and serve at room temperature.
8. Refrigerate any leftover cake, and re-warm before serving, garnish with whipped cream, crème fraiche or vanilla ice cream.
Butternut Squash Soup with Lump Crab Meat
Serves 10
2 tablespoons unsalted butter
1 cup finely chopped onion
1 cup finely chopped peeled and cored Granny Smith apple (1 large apple)
2 teaspoon dried thyme
1/4 teaspoon dried ginger
1 butternut squash peeled and cut into 1-inch pieces—should be about 4 to 5 cups
4 cups chicken broth
1 1/2 teaspoon salt
1/2 teaspoon freshly ground black pepper
1 cup heavy cream (see note)
1 pound lump crab meat
1 tablespoon Old Bay seasoning
1/2 cup melted butter
parsley or chopped chives for garnish
1. In a large stock pot, melt the butter, and sauté the onion, apple, thyme and ginger, for 5 minutes, until they are softened.
2. Add the squash and sauté for another 10 minutes, until the squash begins to get soft.
3. Stir in the broth, salt and pepper, and simmer for 15 to 20 minutes, until the squash begins to fall apart. Using an immersion blender, puree the soup, or cool the soup and puree in a blender or food processor. (At this point the soup can be refrigerated for 3 days or frozen for up to 2 months, defrost before proceeding)
4. Add the cream, and heat to serving temperature.
5. When ready to serve, reheat the soup. Toss the crab meat with the Old Bay seasoning and butter. Ladle the soup into bowls, and top with 2 to 3 tablespoons of crab meat. Serve garnished with parsley or chopped chives if desired.
Cook's Note: If you would like to omit the cream, add a bit more broth to the soup—it will still be creamy, just not as luxurious.
Roasted Curried Cauliflower
Serves 4
Make the effort to get the smoked Paprika (we now have a Penzey's store in Hillcrest) and good quality curry powder for this dish, you won't be sorry
1 medium cheddar cauliflower (about 2 pounds), cut into florets
1 medium onion, coarsely chopped
One 14.5-ounce can chick peas, rinsed and drained
2/3 cups olive oil
1/4 cup red wine vinegar
1 1/2 teaspoon tomato paste (see note)
1/2 teaspoon salt
2 teaspoons curry powder
1/2 teaspoon smoked paprika
1 pinch cayenne
1/3 cup cilantro leaves, chopped
1/2 cup Greek yogurt
1. Preheat oven to 400 degrees and line a baking sheet with a silicone baking liner, or aluminum foil.
2. Arrange the cauliflower onion, and chick peas on the baking sheet.
3. In a small bowl, whisk together the oil, vinegar, tomato paste, salt, curry, paprika, and cayenne.
4. Pour over the vegetables, and toss to coat.
5. Roast for 30 to 40 minutes until the cauliflower is tender.
6. Garnish with chopped cilantro and serve with a dollop of Greek yogurt over the top.
Post your photos on Twitter with the hashtag #spFMB or share them with the FMB community on our facebook page http://facebook.com/specialtyproduce!
If you haven't joined yet, you can order a bag for next week on our FMB page!