Farmers' Market Box 1-2-13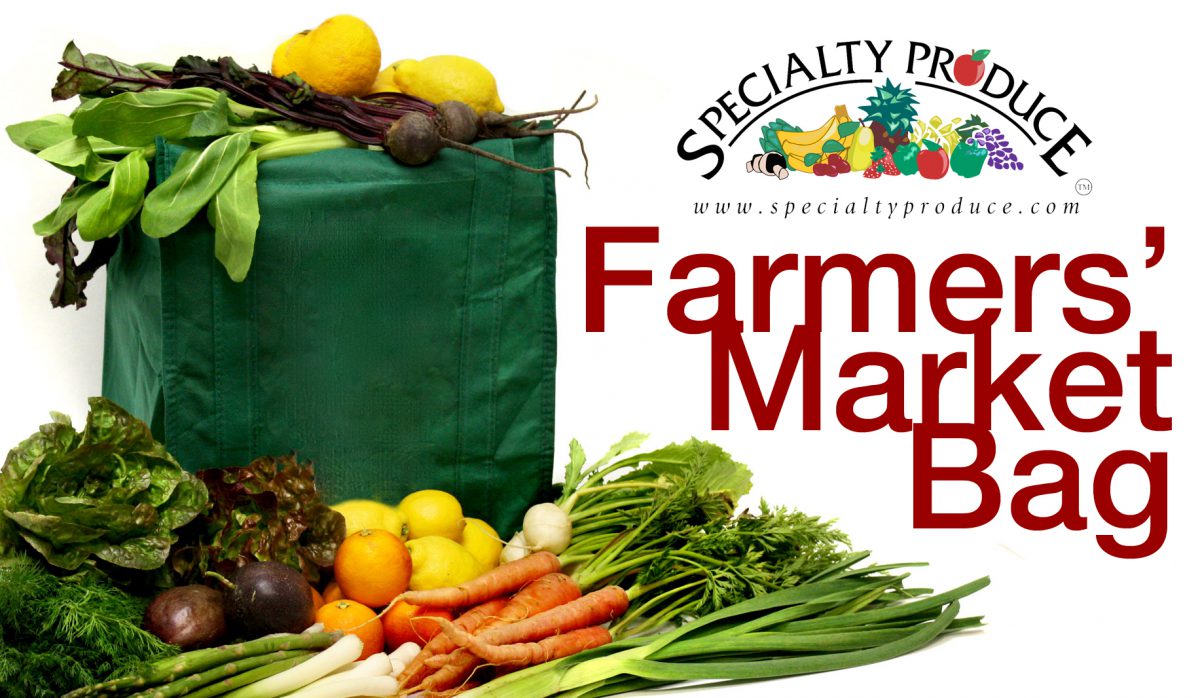 Rainbow Chard & Red Beets – Be Wise Ranch
PeeWee Mix Fingerling Potatoes & Perfection Tangerines – Polito Farms
Cara Cara Oranges & Fuyu Persimmons– Beck Grove
Romaine Hearts & Anjou Pears – Earthbound Farms
Kabocha OR Spaghetti Squash – Tutti Frutti Farms

Click here to Watch Video on YouTube
Catalina Offshore catch of the week: Wahoo

click the links above & search for products on our website with recipes attached
Below are some great recipes courtesy of Diane Phillips (Cucina Divina) & Mischa's Cafe & Juice Bar (located just down the street from us!) for you to try out with the produce from your bag. Let us know on our Facebook Page or through twitter if you tried any of them!
Specialty Produce Recipe Suggestions
courtesy of Diane Phillips (Cucina Divina)
Caramelized Pear Bread Pudding
Serves 8 to 10
A terrific New Year's Breakfast or dessert!
1/4 cup (1/2 stick) unsalted butter
1 cup firmly packed light brown sugar
1 teaspoon ground ginger
6 Anjou pears, peeled, cored, and sliced 1/4 inch thick
8 large eggs
1 1/2 cups heavy cream
1/2 cup granulated sugar
1/8 teaspoon ground nutmeg
2 tablespoons brandy
6 to 7 cups torn egg bread (I like to use Hawaiian Sweet Egg bread or Challah from Bread & Cie)
1. Coat a 13 x 9-inch baking dish with nonstick cooking spray.
2. Melt the butter in a 10-inch skillet over medium heat, add 1/2 cup of the brown sugar and the ginger, and cook, stirring, until the sugar melts dissolves and the ginger becomes fragrant, 2 to 3 minutes. Add the pears, coating them with the butter mixture, and cook, stirring occasionally, until they soften and some of their juices have evaporated, 7 to 8 minutes. Remove from the heat. Spread the pears in the bottom of the 13-by-9-inch baking dish.
3. In a large bowl, whisk together the eggs, cream, granulated sugar, remaining 1/2 cup of brown sugar, the nutmeg, and brandy until well combined. Add the bread to the custard mixture, pressing it down into the mixture to saturate the bread. Turn into the prepared dish.
4. Do-Ahead: At this point, cover and refrigerate for at least 8 hours and up to 36 hours. Bring to room temperature before continuing.
5. Preheat the oven to 350° F. Bake the pudding until puffed, golden brown and bubbling, 45 to 55 minutes. Remove from the oven and let rest for 10 minutes before serving.
Cara Cara Orange Salad
Serves 6
A terrific salad to serve along with spicy foods.
4 to 6 Cara Cara Oranges
1/2 cup extra virgin olive oil
3 tablespoons red wine vinegar
2 teaspoons dried oregano
1. Cut the ends off the oranges, then stand them on a cut end and, using a sharp knife, cut away the skin from the top to the bottom, totally removing the peel and white pith. Slice them 1/2 inch thick and arrange on a serving platter.
2. In a small bowl, whisk together the oil, vinegar, and oregano until thickened. Pour over the oranges.
3. Do-Ahead: At this point, let marinate for at least 2 hours and up to 6 hours at room temperature.
4. Variation: Marinated Orange and Fennel Salad: Another riff on this same idea is to trim 1 or 2 fennel bulbs and slice them very thinly (break out that mandoline, if you've got one), then alternate them with the orange slices. Sprinkle with the dressing and marinate as directed above.
Minestrone with Rainbow Chard and Garbanzo Beans
Serves 6 to 8
If you have any rinds from Parmigiano Reggiano cheese, they lend a lovely flavor to the soup.
2 tablespoons olive oil
1 medium onion, finely chopped
2 medium carrots, finely chopped
2 ribs celery, finely chopped
2 garlic cloves, minced
2 tablespoons tomato paste
8 cups chicken or vegetable broth
1 bay leaf
1 teaspoon finely chopped thyme
Rind from Parmigiano Reggiano cheese, coarsely chopped
1 (15-ounce) can chickpeas, drained and rinsed
1 bunch rainbow chard, stemmed, leaves washed and cut crosswise in thin strips
1/2 cup elbow macaroni
Salt and freshly ground pepper to taste
1 cup finely shredded Parmigiano Reggiano
1. Heat the olive oil over medium heat in a large, heavy soup pot or Dutch oven.
2. Add the onion, carrots, and celery.
3. Cook, stirring, until beginning to soften, about three minutes.
4. Add the garlic and the tomato paste, sautéing another 3 minutes.
5. Add the broth, bay leaf, thyme and the rind from the Parmigiano. Bring to a boil, cover and simmer for 30 minutes. Stir in the chick peas, taste and add salt and pepper to taste.
6. Add the Swiss chard and the pasta to the soup, bring back to a simmer, and simmer another 10 minutes or until the pasta is cooked al dente. Taste and adjust seasonings.
7. Serve the soup garnished Parmigiano Reggiano.
Creamy Caesar Salad with Garlic Crostini
Serves 4
Simple, and delicious, the dressing can also be used as a dip for fresh vegetables
Garlic Crostini
One baguette, sliced 1/2-inch thick
1/2 cup extra virgin olive oil
3 garlic cloves, minced
1. Preheat the oven to 350 degrees, and line a baking sheet with parchment or a silicone baking liner. Lay the baguette slices on the baking sheet in one layer.
2. In a small bowl, combine the oil and garlic, and brush on the crostini.
3. Bake the crostini for 10 to 20 minutes, until the crostini are golden brown.
4. Do-Ahead: Cool completely, and store in zip-lock bags at room temperature for up to 3 days, or freeze for up to 1 month.
For the Salad Dressing
1/2 cup mayonnaise
1/4 cup sour cream
1/4 cup freshly grated Parmigiano Reggiano cheese
1 to 2 tablespoons fresh lemon juice
1 teaspoons anchovy paste
1 garlic clove, minced
1 teaspoons Worcestershire sauce
1/2 teaspoon freshly ground black pepper
1. In a small mixing bowl, whisk together the mayonnaise, sour cream, Parmigiano, lemon juice, anchovy paste, garlic, Worcestershire, and pepper until combined.
2. Do-Ahead: the dressing can be covered and refrigerated for up to 4 days.
To Assemble the Salad
4 romaine hearts, washed, spun dry and torn
Caesar salad dressing (see preceding recipe)
1/2 cups finely shredded Parmigiano Reggiano for garnish
Garlic Crostini (see preceding recipe)
1. In a large salad bowl, toss the romaine with some of the dressing, to coat. Plate the salad and garnish with Parmigiano Reggiano and garlic crostini.
Beet Carpaccio with Buratta, Arugula, Orange Basil Vinaigrette
Serves 6
A riff on a salad from The Farm House Café
Two bunches beets, tops trimmed, and scrubbed
One bunch arugula, cleaned, and spun dry
2 buratta (buratta is a fresh mozzarella with a creamy center—you can substitute fresh mozzarella if you can't find buratta—it's available at Specialty Produce and Mona Lisa)
2 Cara Cara oranges, segmented
1/2 cup extra virgin olive oil
1/4 cup fresh orange juice
2 tablespoons sugar
2 tablespoons aged Balsamic vinegar
6 large leaves basil, finely sliced
Salt and pepper
1. Preheat the oven to 400 degrees, and place the beets on a baking sheet. Bake for 30 to 45 minutes until tender. (they will show no resistance when pierced with the end of a sharp paring knife)
2. Remove the beets from the oven, allow to cool, and peel the beets.
3. Arrange the arugula on 6 salad plates. Thinly slice the beets and arrange over the arugula.
4. Thinly slice the buratta, and arrange 3 pieces over the beets.
5. Arrange the orange slices around the outside of each plate.
6. In a small bowl, whisk together the oil, orange juice, sugar, Balsamic vinegar and basil. Taste for seasoning and adjust with salt and pepper and drizzle over the salad.
Apple Walnut Cake with Cider Glaze
Serve 8
Simple, and delicious, you can substitute pears for the apples in this moist cake.
1 1/2 cups canola oil
1 1/2 cups sugar
3 large eggs
2 teaspoons vanilla extract
3 cups unbleached all-purpose flour
1 teaspoon salt
1 teaspoon baking soda
1 teaspoon ground cinnamon
1/8 teaspoon ground nutmeg
3 cups peeled, cored, and chopped apples (3 to 4 large or 6 medium-size)
1 cup chopped walnuts
1/2 cup golden raisins (optional)
Preheat the oven to 350° F. Coat a 12-cup tube or Bundt pan with nonstick cooking spray.
In a large bowl, using an electric mixer beat together the oil, sugar, eggs, and vanilla in a large bowl until blended. Add the flour, salt, soda, cinnamon, and nutmeg and mix on low speed until the flour disappears. Add the apples, nuts, and raisins, if using, and stir until incorporated. Scrape into the prepared pan and bake until a skewer inserted in the center comes out clean, about 1 hour and 10 minutes.
Place the cake pan on a rack and let cool for 25 minutes, then remove the cake from the pan and let cool completely on the rack. Do-Ahead: At this point, you can freeze for up to 6 weeks.
Apple Cider Glaze
1 cup apple cider
1 tablespoon butter
1 cup sifted confectioner's sugar
1. In a small saucepan bring the cider to a boil, and reduce the cider to about 2/3 cup—this should take about 10 minutes.
2. Stir in the butter, and confectioners, sugar, and pour the glaze over the cooled apple cake.
Post your photos on Twitter with the hashtag #spFMB or share them with the FMB community on our facebook page http://facebook.com/specialtyproduce!
If you haven't joined yet, you can order a bag for next week on our FMB page!